Experience Gyokuro Matcha
Step 1: SHADE
The gyokuro plants go through a double shading process before harvest. Sun deprivation yields an abundant production in chlorophyll and L-theanine.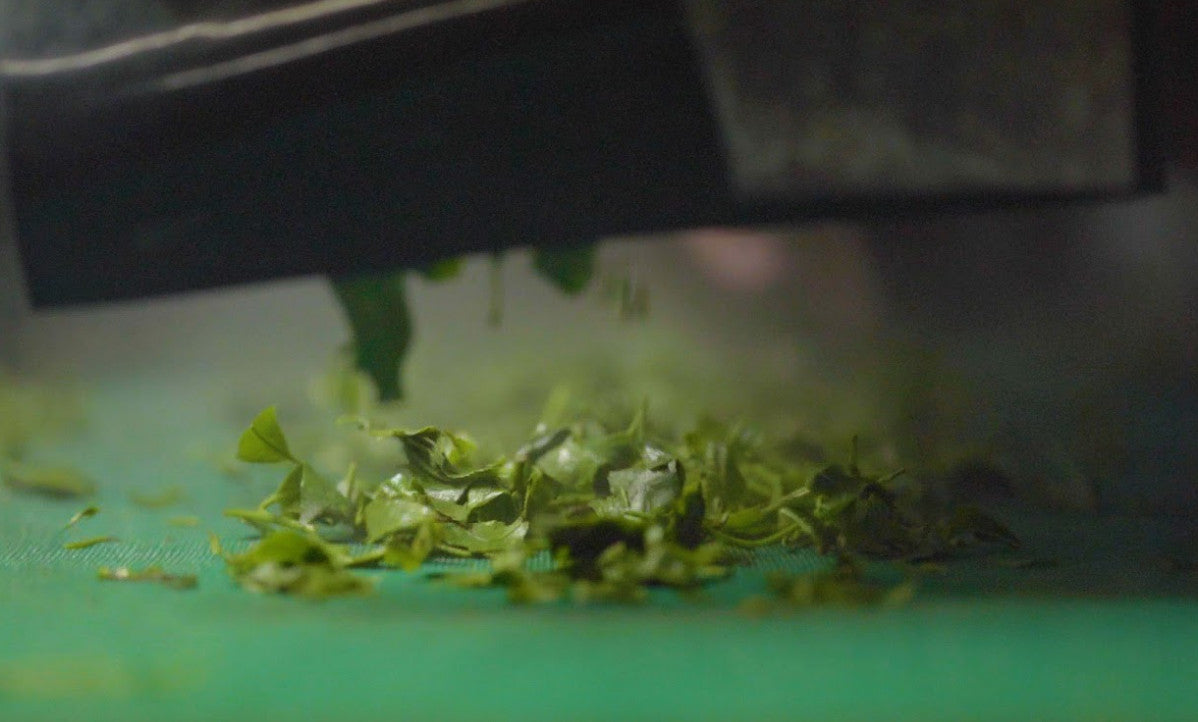 Step 2: STEAM
The gyokuro leaves are then steamed to prevent oxidation, retaining its vibrant green color.
Step 3: KNEAD
Next, the gyokuro leaves are hand rolled into its iconic pine needle shape, breaking down the cell walls. This extra process is to fully entrap the fragrance of the Gyokuro into the leaves.
Step 4: SORT
After the kneading process, the stems, buds and leaves are sorted and filtered out until the highest quality of Gyokuro remains.
Preparation Guide
Set your intentions, clear your mind, and open your senses...
TRADITIONAL PREPARATION:
1. Pour hot water into the tea cups. (This extra step is done to warm up the drinking vessels, in preparation for the green tea.)
2. Scoop 8g of Gyokuro Midori into your steeping vessel.
3. Discard the water into the tea vessel.
4. Allow to steep for 2 minutes.
5. Pour the tea, alternating between the 2 cups for an even pour.
* Enjoy up to 5 steeps.

STORAGE GUIDE:
- Store tea tin inside the fridge for a longer shelf life.
- Keep tea tin away from the light to preserve the matcha's chlorophyll content.