Experience Katakuchi Matcha Bowl
Step 1: PREPARE
The Artisan wedges the clay to even out the texture.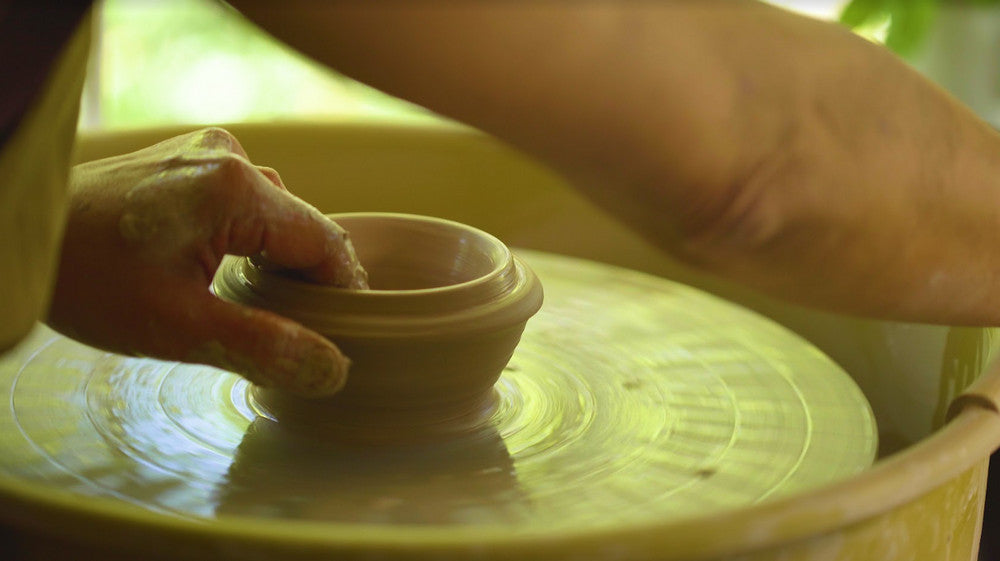 Step 2: SHAPE
The tempered clay is centered on the wheel, then the shaping begins. First, the body of the Chawan is formed, followed by the spout.
Step 3: DRY & TRIM
After the Chawan is dried to a proper solidity, the Artisan trims the bowl to its final shape and creates the foot of the Chawan, known as the "Kohdai".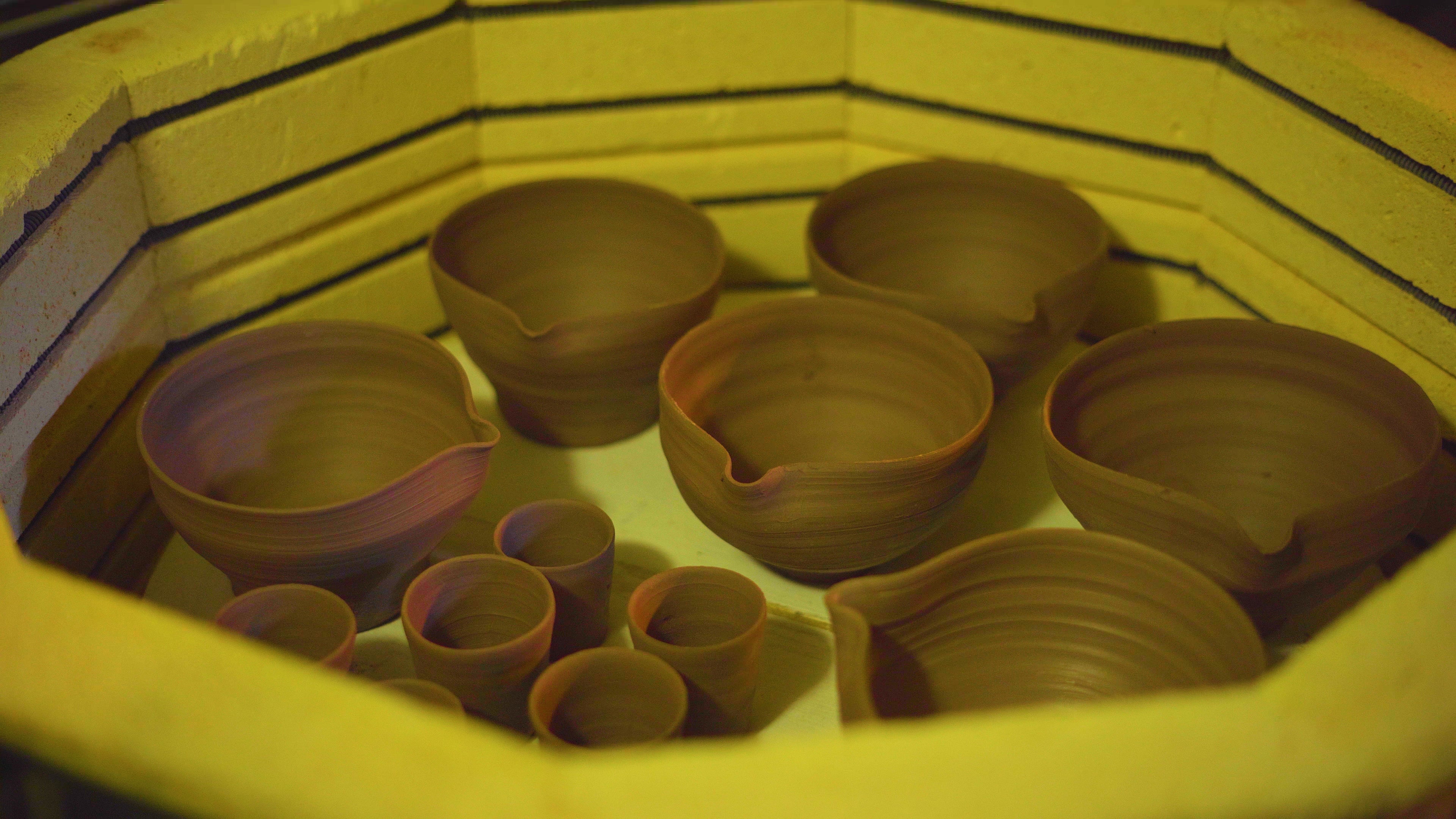 Step 4: FIRST FIRE
The Chawans are placed in a firing bisque at a low temperature.
Step 5: GLAZE
After the first fire, the Chawan is dipped in glaze.
Step 6: LAST FIRE
The glazed Chawans are placed back in the firing bisque at a high temperature (about 2,300°F in the kiln)
Step 7: FINAL DETAILS
The Artisans finishes it off by cleaning and sanding down each Chawan, devoted to every last detail.
Katakuchi Matcha Bowls
Made With Loving Care
From Clay To Kiln
Meet The Artisan
Kiyomi Koide
「小出清美」
"Creation is my passion. I never speak badly about anything I create. If anything, I give it even more love. If a cup flies out of a wheel, no big deal. I respect the clay's will, and I call it 'a gift of surprise'. If anything, it adds a great personality and adds my spice in the most organic way.
If the cup fits in your hands and to your fingers, my goal is accomplished. If you don't get bored of the touch/feeling of the bowl and always find new things to look at, another goal is accomplished."
Bio:
I was born and raised in Yokohama, Japan and have been living in the San Francisco Bay Area since 2001. I met "clay" for the first time in San Miguel de Allende, Mexico in 1992. While taking a short course there, I developed a quiet passion for clay. I reintroduced myself to clay in 2002 in San Francisco and since then, clay has become part of my life. I also obtained a BA in Interior Design from San Jose State University.

Philosophy:
"What is perfection?" Machines can make the same thing over and over perfectly, but handmade ceramics are different. Each piece has its own look and texture; a little dent may have a story. I enjoy handmade items because they affect me personally in my everyday life. At the same time, I enjoy being the one who provides such an experience to other people.

Influence:
My mother has influenced me to nurture my affinity for ceramics. She collects beautiful Japanese handmade functional pottery and uses them in everyday life. I have traveled to many countries, enjoying food in each place, and this has also inspired me to create functional ceramics. My heroes are Georgia O'Keefe and Gustav Klimt.

Process:
I try to utilize the beauty of the natural color of clay, so one approach I use is to think about how I can make a particular type of clay shine. I also approach from the opposite direction, starting by using a particular glaze, then deciding which clay is the best to use. I welcome accidents as they sometimes lead me to surprisingly pleasant results. When accidents do happen, I never swear to my pieces or to myself as my purpose is to enrich the user's life and make them happy. My journey in the creative process is never ending. If you see my Haniwa Cups, they show they have evolved just like the ancient Haniwa sculptures of Japan.


Care Guide
- To wash your Katakuchi Bowl, gently rinse under warm water.
- No soap is required - simply cleanse and purify the bowl with your two hands.
- Wipe the bowl dry using a tea towel.
- Store in a place with a dry-cool temperature.