Experience Gyokuro Matcha
Step 1: SHADE
The gyokuro plants go through a double shading process before harvest. Sun deprivation yields an abundant production in chlorophyll and L-theanine.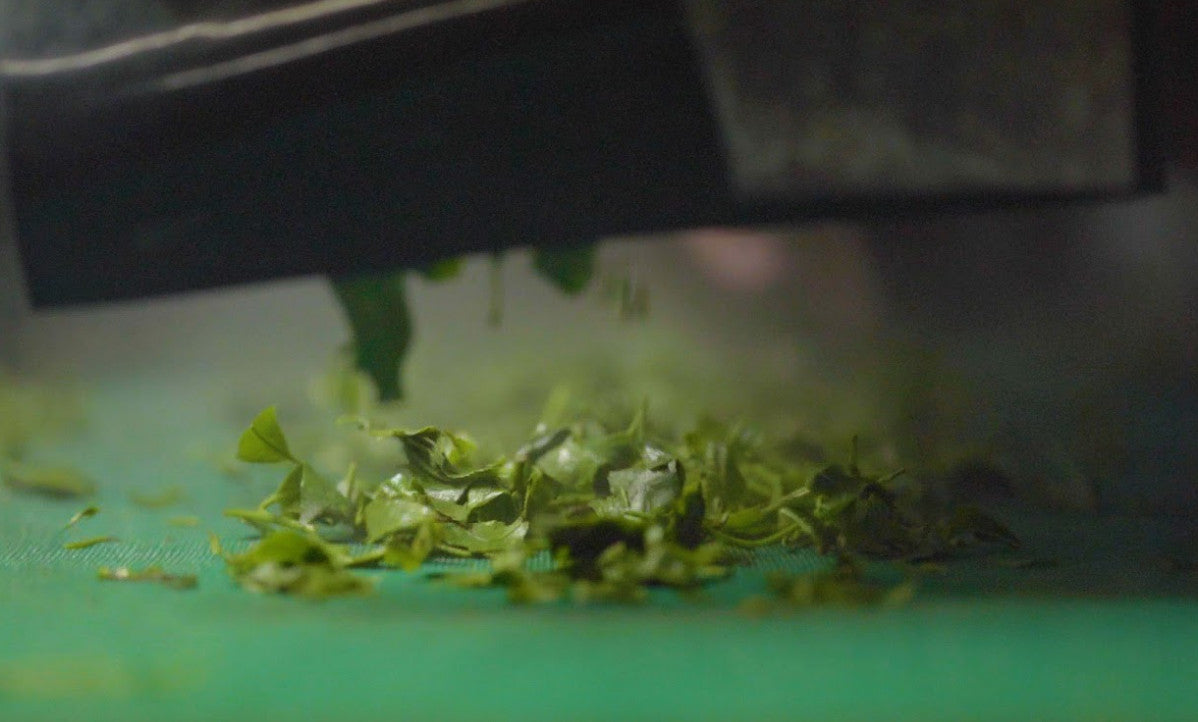 Step 2: STEAM
The gyokuro leaves are then steamed to prevent oxidation, retaining its vibrant green color.
Step 3: KNEAD
Next, the gyokuro leaves are hand rolled into its iconic pine needle shape, breaking down the cell walls. This extra process is to fully entrap the fragrance of the Gyokuro into the leaves.
Step 4: SORT
After the kneading process, the stems, buds and leaves are sorted and filtered out until the highest quality of Gyokuro remains.
Step 5: STONE-MILL
Lastly, the Gyokuro undergo a low and slow process to powderize the tea leaves into matcha, using a traditional Japanese stone mill.
Preparation Guide
Set your intentions, clear your mind, and open your senses...
TRADITIONAL PREPARATION:
1. Pour hot water into Chawan to warm up vessel. Discard water.
3. Wipe bowl clean.
4. Scoop 2g of Matcha Gokoro, and sift.
5. Pour over 2oz of hot water. (at 80°C; not boiling)
6. Begin whisking in a rapid back and forth motion until frothy.
7. Ease your speed, and gently lift whisk off as foam starts to set.

STORAGE GUIDE:
- Keep refrigerated after opening.
- Utilize the provided plastic lid for an airtight seal.
- Avoid oxygen exposure as much as possible.